LANDSCAPING SERVICES
Nascat Excavating Bobcat Services provides landscape contouring, also known as land sculpting services. Bobcat landscapers have the full maneuverability and lighter weight to easily work around live plants without tearing up the yard like heavier equipment.
Nascat's landscaping services include land clearing and land surface sculpting to your desired specifications, then planting the shrubs and trees of your choice.
Both aesthetic and fruit trees do well in the sunny Okanagan and can be planted to provide a view, privacy or for shade. Herbie the Love Bug (the Bobcat) can easily manage all your landscaping needs.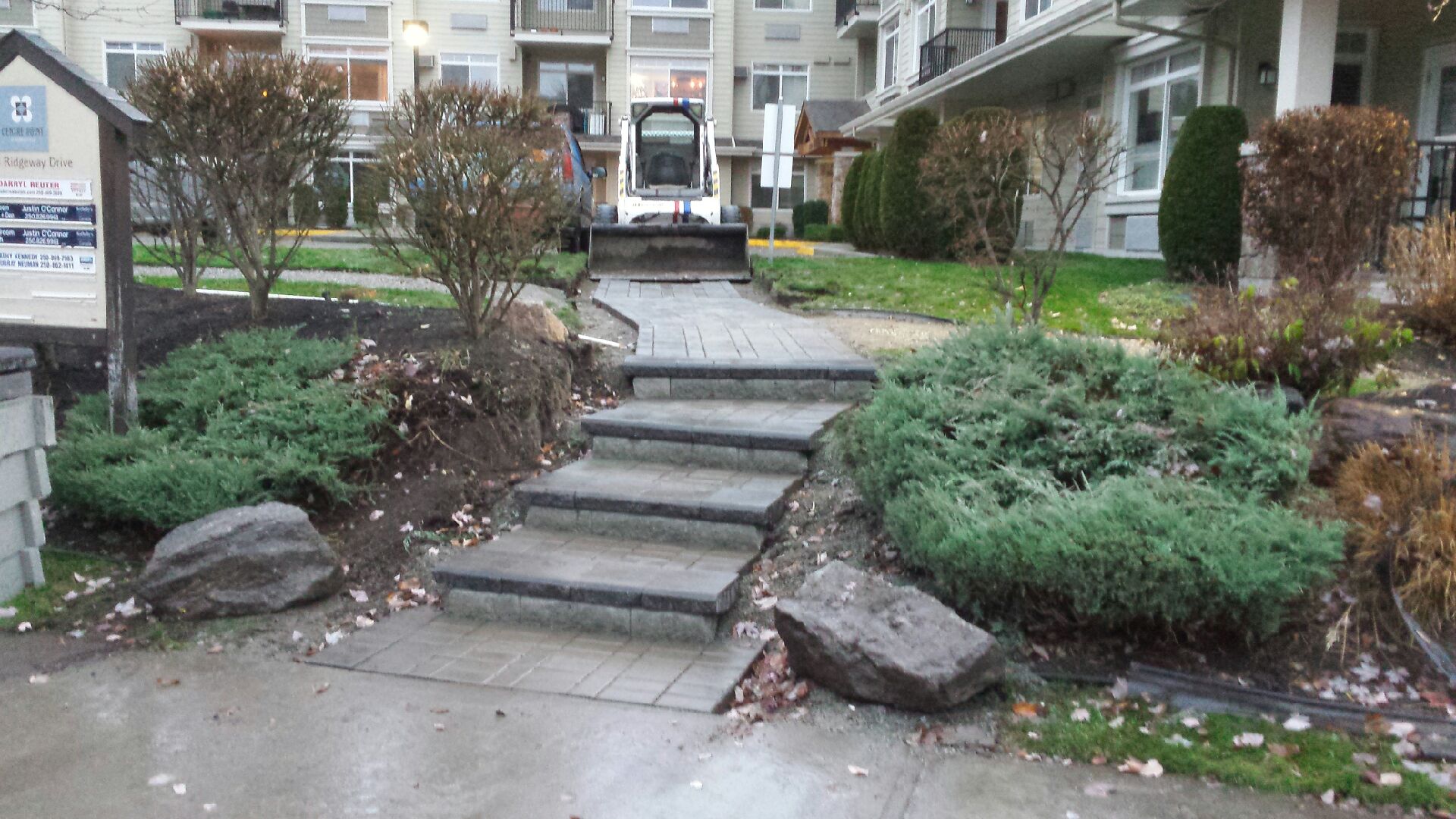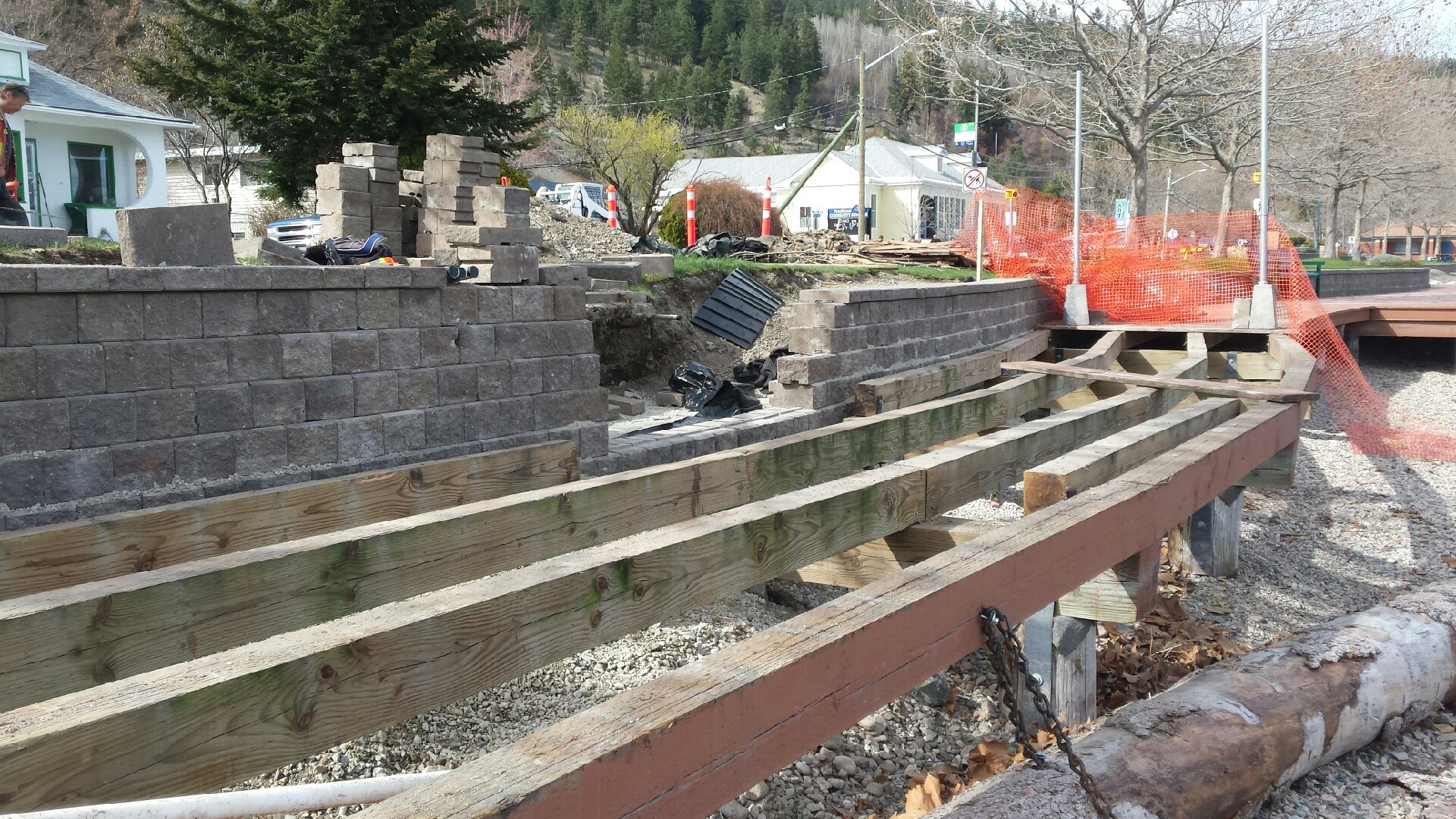 Rock Walls and Terracing
There are many advantages of terracing your land with rock walls. Terraces reduce soil erosion and allow for stable, flat areas for cultivation, gardening and further development of your land.
When adding stone steps into the terraced design, the look is absolutely stunning. Rock walls support sloping land and also conserves water. Whether building on flat or sloped property, rock walls are both beautiful and functional.
Landscaping – Preparation and Turf Laying
Paving Stones
Retaining Walls
Rock Walls
Tree and Stump Removal
Paving Stones
Paving stones come in a variety of shapes and natural colours adding that final touch to your outdoor living space.
Flat paving stones vary in shape and size from round, square to large garden leaf shapes. Shadow-blend cobblestones create large circular areas when placed together and create a solid space for outdoor cooking or a clean space for your outdoor furniture.
Paving stones are also used to decorate, clean up yard space, or to build solid foundations for garden sheds and parking areas.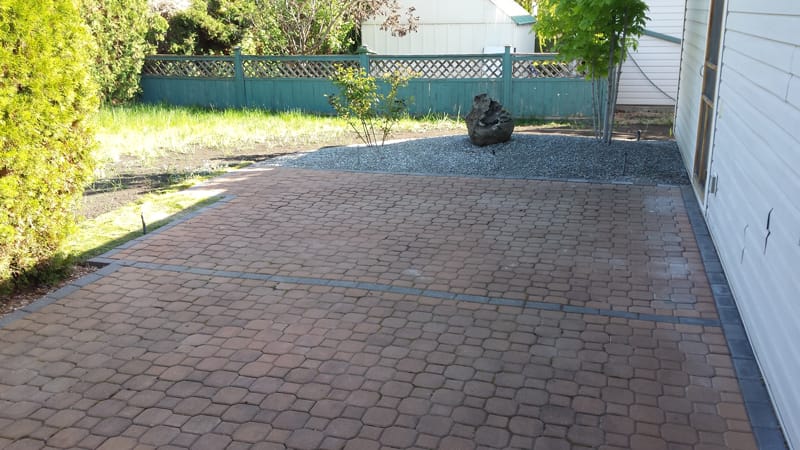 Rock Fire Pits
There's nothing like sitting under the stars around a fire pit with family and friends.
At Nascat, we have a range of options for you to choose from when considering the size of the fire pit and if stone seating is involved in your backyard project.
Give Nascat Excavating Bobcat Services a call and have a chat with Herb. He will be happy to work with you so you get the backyard of your dreams.
Licensed   •   Insured   •   WCB
Ich Spreche Deutsch Auch!
BBB Rating & Accreditation

Accredited since: 20/9/2022
Years in Business: 17